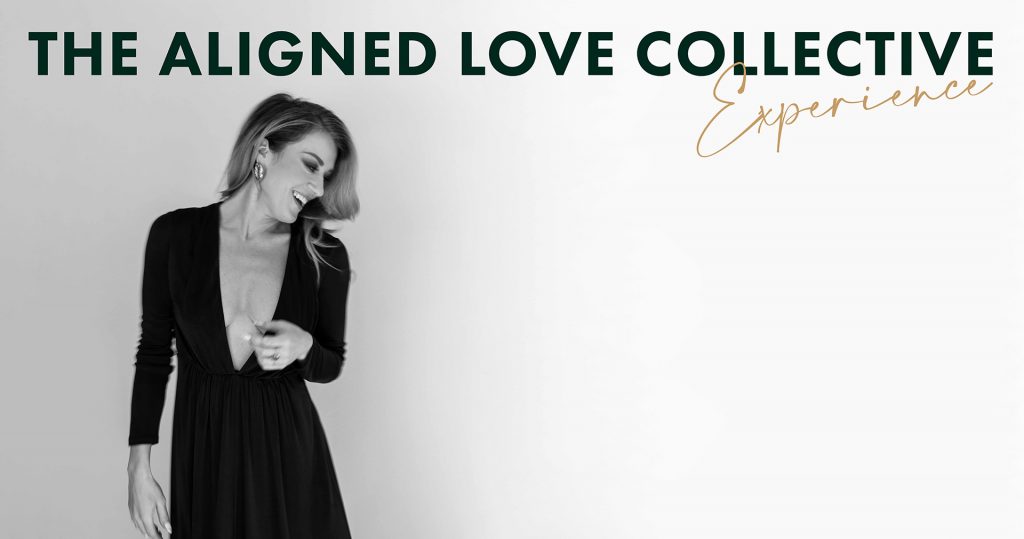 A transformational coaching program to help women attract the love they deeply desire
You could finally find an aligned partner without dating another red flag ever again?
Does this Sound Familiar?
You're Successful, But Alone.

You've accomplished massive success in your life, but it just doesn't feel like you thought it would, because you have no one to share it with.
You're Sick and Tired of Attracting "Red Flags"
The broken ones seem to always find you, and you're tired of not attracting quality partners.
YOU'RE TIRED OF PARTNERS RUNNING AWAY.
You've attracted what seems like a "good one" but you can't seem to keep them around.
YOU ARE READY TO CALL IN A LONG TERM PARTNERSHIP
You want advanced ways to feel in control of your dating & relationships, even when crisis hits, without feeling the dread that comes with traditional dating.
YOU FEEL LIKE ALL THE "GOOD ONES" ARE TAKEN
All of your friends and family are getting married and having babies, and you feel like there is no one left for you.
You desire a community that will bring out your best instead of letting you settle for partners who are just average or "OKAY."
IF YOU ANSWERED YES TO ANY OF THE ABOVE, YOU'RE IN THE RIGHT PLACE!
A friend asked me recently, "Do you think you would have met your man if you had never worked with Lauren?" And the answer is without-a-doubt: No.
It was because of The Aligned Love Collective that my thoughts shifted, I let go of toxic patterns and I finally began to use my voice and understand boundaries. I attracted a different type of man (one that I didn't believe existed before) because of her program, and that man I found makes me feel loved, seen, and safe. I love him so much.
THE TRUTH IS, FINDING AND KEEPING LOVE HAS VERY LITTLE TO DO WITH WHAT YOU ARE DOING AND EVERYTHING TO DO WITH WHO YOU ARE BEING.
If you are ready to finally do the work to heal and find love, then it is vital that you read every word on this page.
I want you to
picture yourself

with...
I want you to

picture yourself


with...
THE CONFIDENCE TO ATTRACT AND DATE ALIGNED PARTNERS
No more attracting partners who aren't worth your time. You are now confident in the people you attract and your dates are fun, easy, and aligned.
THE FEELING YOU GET WHEN YOU WAKE UP NEXT TO YOUR DREAM PARTNER
The days of waking up alone are gone. Your partner is here and you feel secure in your relationship with them.
THE LIFE YOU HAVE ALWAYS WANTED
Whatever you have dreamed in the past as the perfect life has arrived.
THE END OF FEELING LONELY OR NOT GOOD ENOUGH
You finally recognize your worth, and you understand that everything you desire in love and life is possible.
DIVINE LOVE CAN BE YOURS BY FOLLOWING THE PROVEN STEPS NEEDED TO HEAL AND FIND A PARTNER IN A WAY THAT FEELS ALIGNED WITH THE WAY YOU WANT TO LIVE YOUR LIFE!
SO, Who Am I And Why Does It Matter?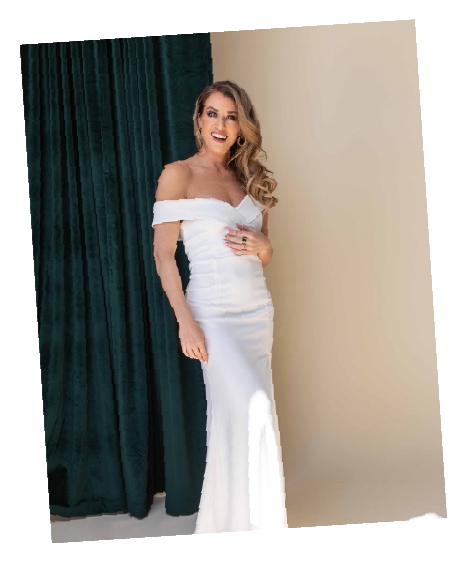 I'm Lauren Zoeller and you may not know that I struggled with romantic relationships the majority of my life. To be completely honest, up until my early thirties, my longest relationship was barely a year. One of two things would happen when I found myself getting close to someone…
1. My anxious attachment would take over and I would get scared that he would leave me which would cause me to act like a crazy person and then guess what? Bye, bye relationship.
2. I could see and feel the red flags but stayed in the relationship anyways because I wanted him to "like me."
I was terrified of being alone. This led to an inauthentic version of myself showing up and the relationship imploding.
To be real, I was rarely single. I always had a guy around and I couldn't stand to be by myself. I had zero boundaries, my self-love was non-existent and I dated men with serious red flags because I was terrified of being alone and/or not being accepted. I was attracted to men I had to rescue because they had one thing in common: "POTENTIAL."
And somehow, I couldn't understand why every relationship failed.
Until I woke up. I chose to listen to the whisper that told me I am meant for more. In my process of transformation, I began working with my nervous system and realized that I was seeking out emotionally unavailable men because I myself was emotionally unavailable.
It was a really hard pill to swallow.
Through my healing process I learned one very important thing…
The success in your dating life has very little to what what you are DOING It has everything to do with who you are BEING.
My BEING (aka: my nervous system) was seeking out a mirror image of how I felt about myself on the inside. I was dating "potentials" because I was a "potential." I did not believe that I was worthy of more.
It wasn't until I learned how to process my core wounds, shift my negative cognitive beliefs and work with healing my nervous system that I finally learned to love myself, honor my worth and find the love I knew I was worthy of receiving.
Now, I am ready to share with you everything I shifted to find an aligned life and how these tools can drastically help you do the same.
And now..
I want to share with you my…

ALIGNED LOVE COLLECTIVE
Experience
A Three Month Collective That Will Teach You How To Attract Aligned Love Without Dating Another Red Flag Ever Again. 
The Aligned Love Collective is my step by step program that will teach you how to find aligned partners and step fully into the life that you deeply desire. You can finally begin to enjoy dating and trust that your next relationship is going to be nothing short of conscious and aligned.
THE ALIGNED ATTRACTION FRAMEWORK SELF STUDY COURSE
Life-long access to Lauren's twelve module course that will teach you how to highlight your core wounds and shift your nervous system to gain and maintain aligned love and step into a life you crave.
WEEKLY LOVE ALIGNMENT SESSIONS
Twelve ninety minute group coaching sessions with a certified Alignment Coach to learn
Lauren's Aligned Attraction Framework.
Connect with your coach and other members of The Collective in your private group Voxer channel. This can be used for ongoing support and coaching as you navigate the program.
ACCESS TO THE ALIGNED LOVE SUPPORT COMMUNITY
Connect with other men and women who are also doing the work to find and keep love and an aligned life. 
ACCESS TO THE ALIGNED LOVE INNER CIRCLE
Three 90 minute group coaching sessions with Lauren and three 90 minute breathwork sessions with Lauren's Master Coach, Jess for deeper support on your love alignment journey.
THE ALIGNED LOVE COLLECTIVE IS FOR YOU IF...
You have accomplished success in your life, but success just doesn't feel like you thought it would…
You are sick and tired of not dating AT ALL and you're ready to put yourself out there to finally attract conscious partners…
Temporary partners are not acceptable to you. You are finally ready to date partners that are committed to a lasting relationship (no more red flags)…
You are willing to back up your desires for love with MASSIVE ACTION…
You want to find a dating style that takes the 'dread' out of dating…
You want ways to feel in control of your life, even when a crisis hits…
You want to bust through your negative cognitive beliefs, which usually start in the mind and are anchored in the body…
You crave a community of people that will bring out your best instead of letting you settle for partners who are average or just 'OKAY…'
You want clarity on your spiritual practice and to have a DEEP KNOWING that you are supported in the love that you desire…
You will not tolerate another day, month or year not having the life and love you deeply desire.
THE ALIGNED LOVE COLLECTIVE IS NOT FOR YOU IF...
You are just beginning your self development journey.
You are comfortable where you are and you are TRULY happy being comfortable.
You don't believe in investing in personal growth and/or coaching.
You are not 100% committed to taking action and doing what it takes to attract love into your life.
You are more committed to your excuses and your story of limitation than your potential.
THE ALIGNED LOVE COLLECTIVE
A Six Month Collective That Will Teach You How To Find and Keep Aligned Love Without Dating Another Red Flag Ever Again!
ENROLLMENT IS OPEN (BUT NOT FOR LONG)